Chris Gayle (Matches – 112 and 100s – 6)
The 'Universe Boss' made his IPL debut in 2009. Five of his six centuries have come playing for Royal Challengers Bangalore (RCB). The swashbuckling left-hander was on a rampage in 2013 as he scored a daddy hundred – an unbeaten 175 off just 66 balls – against the now-defunct Pune Warriors. Gayle found a new home at Kings XI Punjab after being released by RCB in 2018 and he did not let them down by hitting a scorching 104 against Chennai Super Kings in Mohali.
2. Virat Kohli (Matches – 163 and 100s – 4)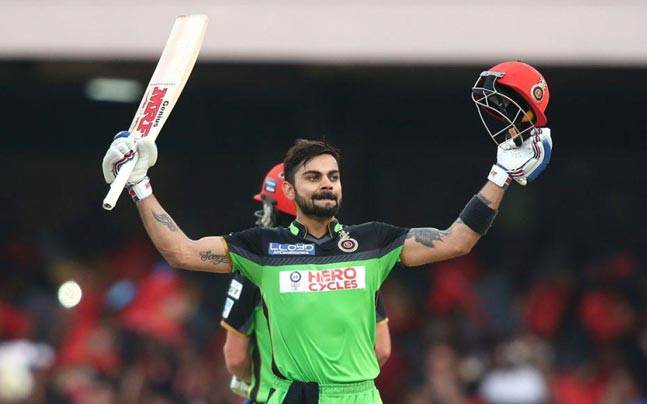 Virat Kohli – the run-machine – has been playing for RCB for the past 11 seasons. With 4948 runs to his credit, the prolific Indian batsman is in second place behind Suresh Rana in the IPL leading run scorers chart (4985 runs). The unique fact about King Kohli's four centuries in the glitzy league is that he scored all his four IPL tons so far in one season (2016
3. Shane Watson (Matches – 117 and 100s – 4)
Australian all-rounder Shane Watson has also scored four centuries so far in the IPL with the two coming off in the last year's edition. Watson scored his first century of the IPL 11 against Rajasthan Royals at Pune and then hit his second – an unbeaten 117 – against Sunrisers Hyderabad in the crucial final, guiding Chennai Super Kings to the title.